Who is Kylie Jenner?
Kylie Jenner is a well-known American entrepreneur, social media influencer, and television personality. She was born on August 10, 1997, in Los Angeles, California, and became well-known thanks to her appearances on the reality TV program "Keeping Up with the Kardashians," which followed the lives of her well-known family. Kylie's cosmetics business, Kylie Cosmetics, which she founded in 2015, is her most recognized accomplishment.
The company became incredibly well-known for its lip kits, which included liquid lipsticks and lip liners, and they immediately went viral, frequently selling out within minutes of going on sale. Kylie's success in the cosmetics sector was further cemented in 2019 when she sold Coty Inc. a controlling ownership in her business. In addition, Kylie has a sizable Instagram following and makes good use of her social media presence to interact with her followers and advertise her goods. Although there have been debates about how much of her wealth can be credited to being self-made, she has been acknowledged as one of the youngest people to become a millionaire.
Even though she and her family are most known for their success on reality television with The Kardashians, Kylie Jenner, the youngest member, is also well known for being a supporter of plastic surgery and cosmetic modifications. On social media, Kylie has occasionally posted images that gave the impression that she had fillers or cheek implants. The famous makeup artist is renowned for occasionally improving her appearance.
When Kylie Jenner received lip fillers at the age of about 17, her journey toward plastic surgery began. Kylie's body seems to alter over time. Her bust increased dramatically, her buttocks rounded out, and her nose shrunk. Otherwise, it's hard to explain why Kylie's appearance has changed so much. In conclusion, experts find it difficult to believe Kylie underwent so minimal cosmetic surgery after viewing her photos.
Kylie Jenner Before and After Pictures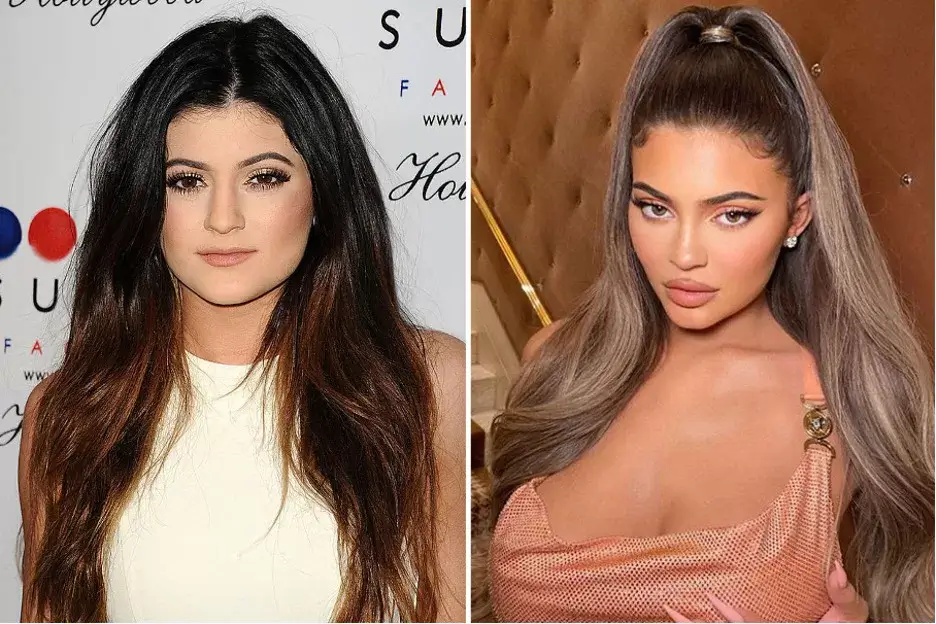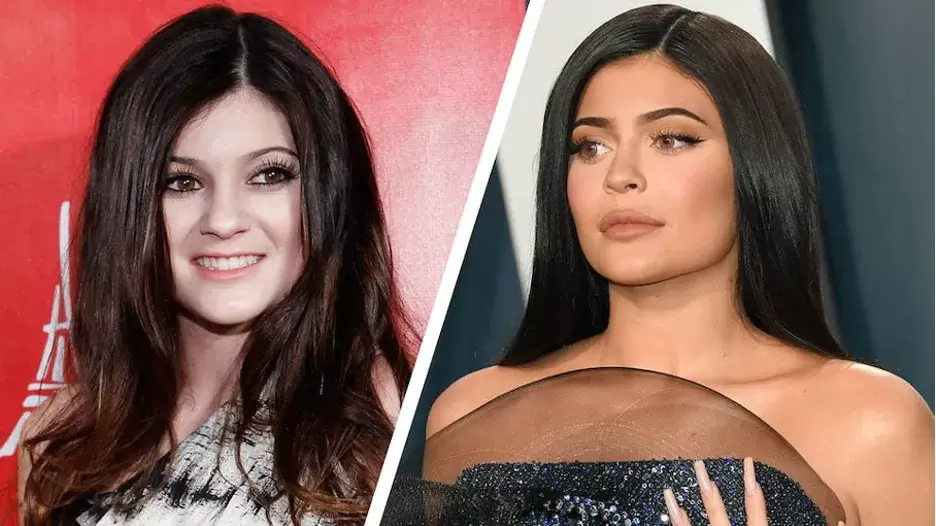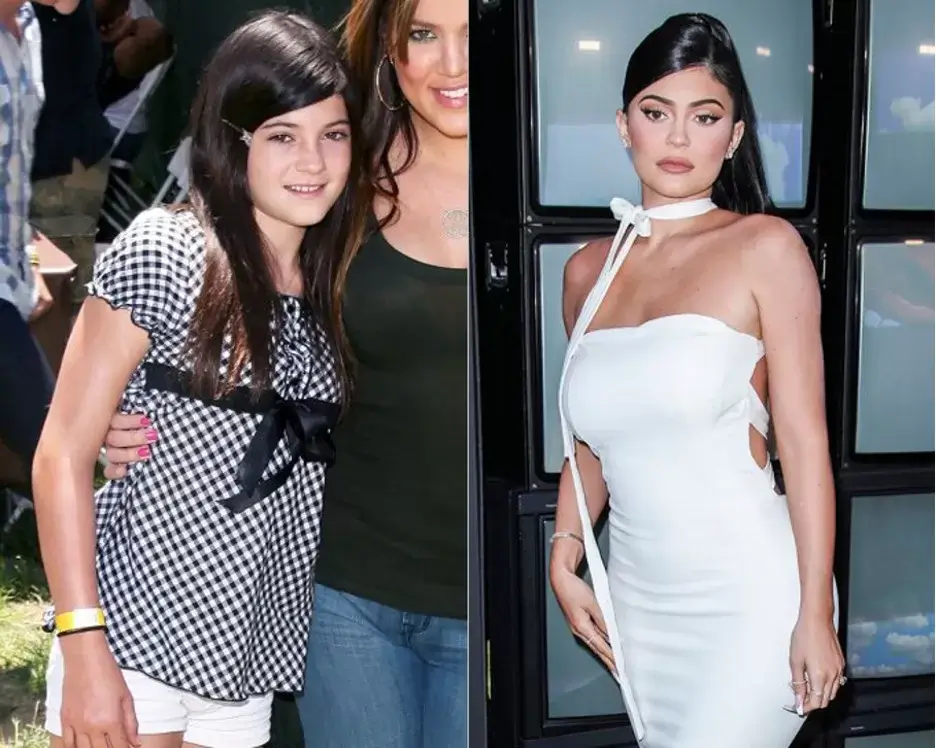 Kylie Jenner's Body Transformation
Kylie Jenner began having cosmetic surgery when she was 15 years old. She had her first lip filler at that age because she felt self-conscious about her thin lips. She was irritated when the guy she liked said he didn't feel anything while kissing her and that her lips were not desirable or attractive. She tried to keep her operation a secret, but nothing could keep human eyes from seeing clear evidence of change and growth.
According to the specialists, Kylie also had some little nose jobs done. Kylie's nose bridge and tip have thinned and refined in the before and after photographs, giving her a slimmer appearance. Kylie has long denied accusations of plastic surgery, describing her makeup skills as "clever." Experts, on the other hand, say that no shape may alter her broad nose roof.
Kylie's physique has developed a curvy shape throughout the years. Kylie, who is always the target of online abuse, has frequently claimed that puberty is to blame for her changing figure and that everyone is condemning her for merely maturing and entering adulthood.
Regarding her body, Kylie Jenner has acknowledged certain cosmetic enhancements that she has undergone. Her decision to have breast augmentation surgery is one significant treatment she has been upfront about. She confirmed this in a 2015 interview with Cosmopolitan magazine, adding that she had the treatment done to boost her confidence.
In addition to breast augmentation, there has been conjecture and rumors about Kylie Jenner undergoing other physical treatments such as buttock augmentation or liposuction. She has had a BBL and liposuction, which has given her the perfect butt shape, but, as usual, she claims she achieved the form by gaining weight.
Kylie Jenner Lip Fillers Before and After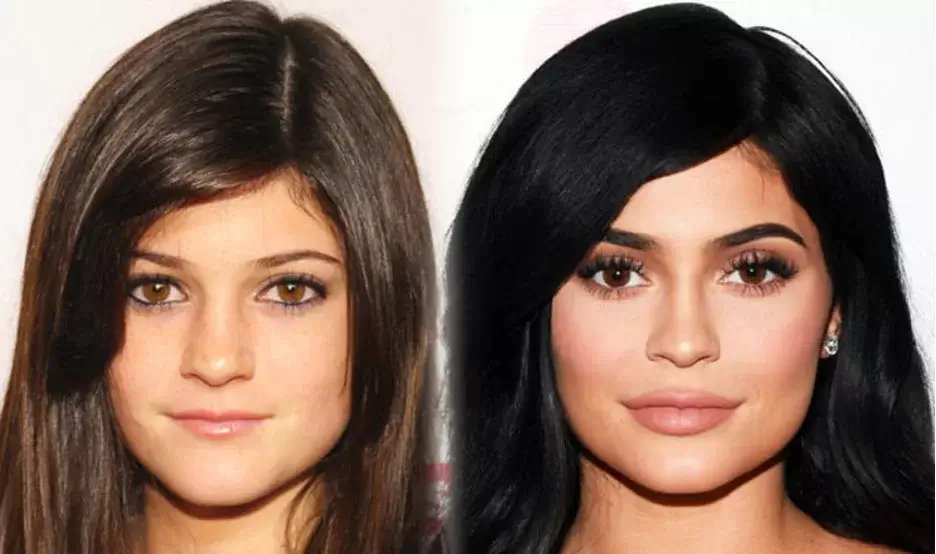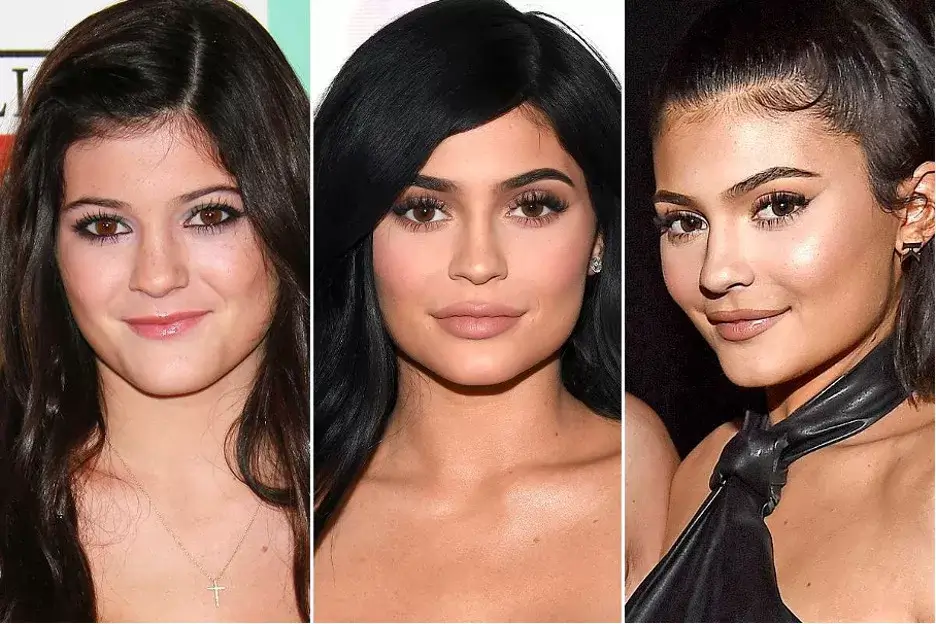 Kylie Jenner Nose Job Before and After
A nose job, often known as rhinoplasty, is a surgical treatment that improves the look or function of the nose. Incisions are made inside the nostrils or across the tissue between the nostrils. The surgeon can access and alter the nose's bone, cartilage, and tissue through these incisions. The surgery can address cosmetic issues such as asymmetry, lumps, or a drooping nasal tip, as well as functional difficulties such as a deviated septum that interferes with breathing. Before undergoing a nose job, it is critical to speak with a certified plastic surgeon to discuss expectations, risks, and the recovery process.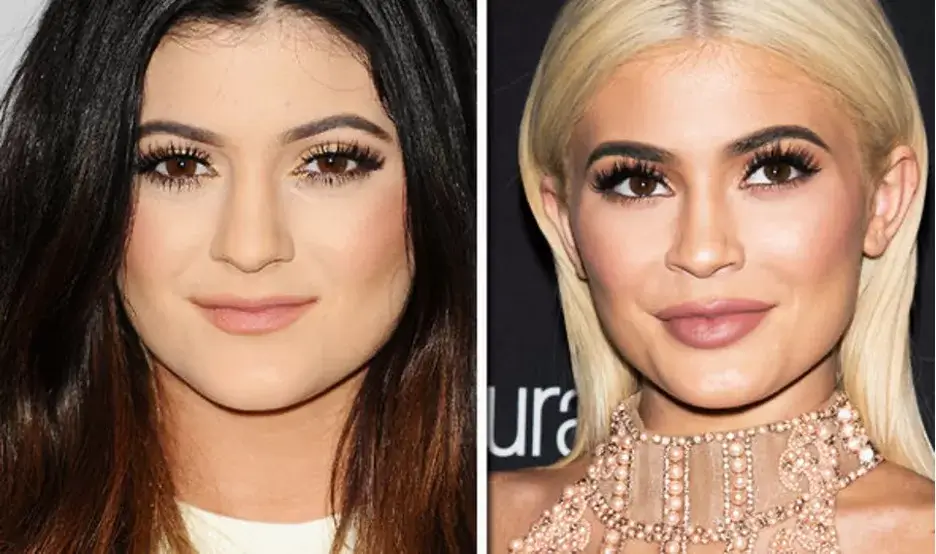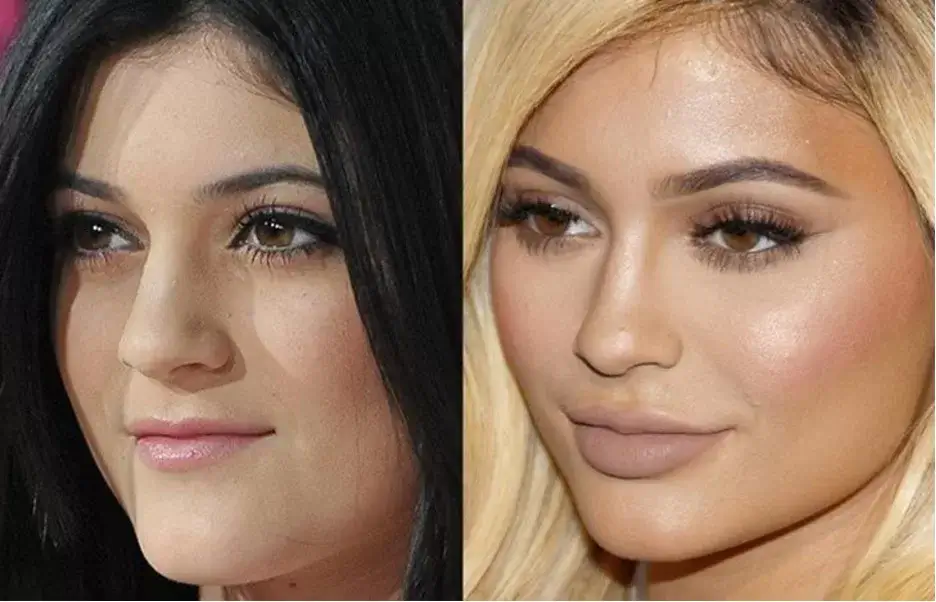 In summary, a nose job, often known as rhinoplasty, is a surgical procedure that improves the look or function of the nose. The surgeon can access and modify the underlying structures of the nose, such as bone and cartilage, by making incisions. This operation can address both cosmetic issues such as asymmetry and lumps, as well as functional issues such as trouble breathing owing to a deviated septum. Before electing to have a nose job, it is critical to have a thorough consultation with a qualified cosmetic surgeon to fully understand the potential outcomes, risks, and recovery time. It is one of the procedures that people assume Kylie Jenner have had.
Kylie Jenner Boob Job Before and After
Another operation Kylie Jenner has had is Boob Job or Breast Augmentation. A boob job is a surgical operation that improves the size and shape of the breasts. It entails inserting implants, which are commonly filled with saline or silicone gel, to increase breast volume and improve symmetry. Incisions are done strategically throughout the operation, such as under the breast, under the armpit, or around the nipple. The implants are put through these incisions either behind the breast tissue or behind the chest muscle, depending on the individual's desired outcome and existing breast tissue.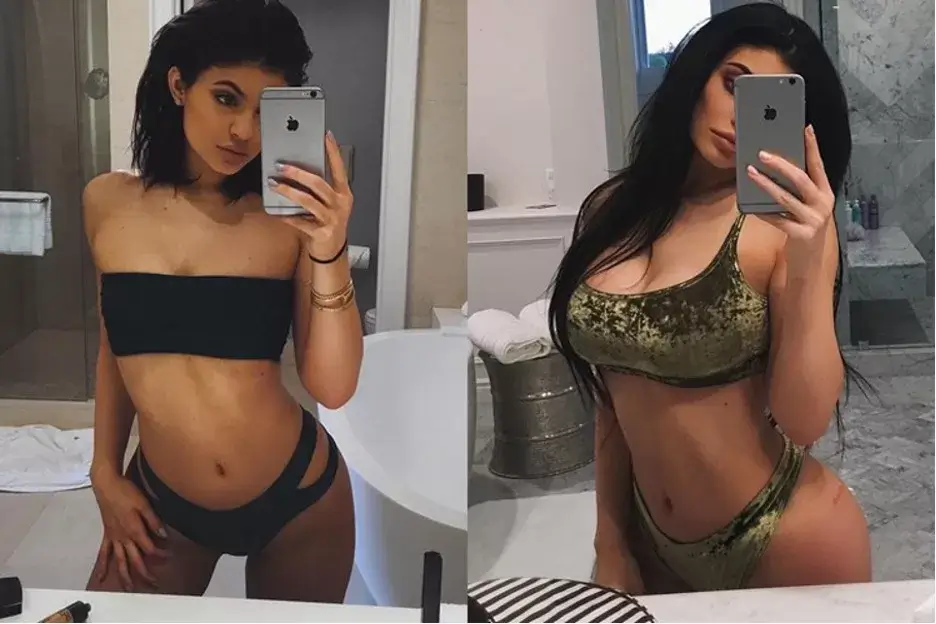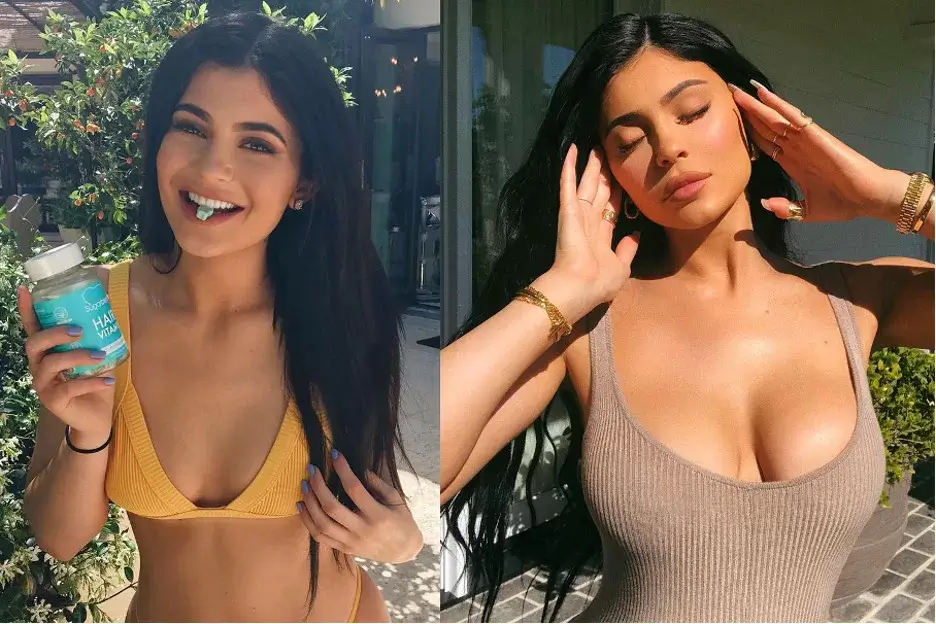 Breast augmentation is a common procedure for women who want to increase their breast size, restore volume lost during pregnancy or weight loss, improve breast symmetry, or correct congenital defects. Breast augmentation, like any surgical surgery, has risks and problems, such as infection, scarring, changes in nipple sensitivity, or implant-related disorders. To guarantee a safe and happy outcome, it is critical to meet with a trained plastic surgeon who can provide a full assessment, discuss expectations and potential risks, and help clients through the recovery process.
Kylie Jenner BBL Before and After
The last operation that Kylie Jenner had is BBL. The Brazilian Butt Lift (BBL) is a surgical operation that improves the form and size of the buttocks. Liposuction and fat transfer are used in conjunction. Liposuction is used to remove extra fat from places such as the belly, hips, thighs, or lower back. The purified fat is then extracted and injected into certain areas of the buttocks to achieve a more rounded and elevated appearance.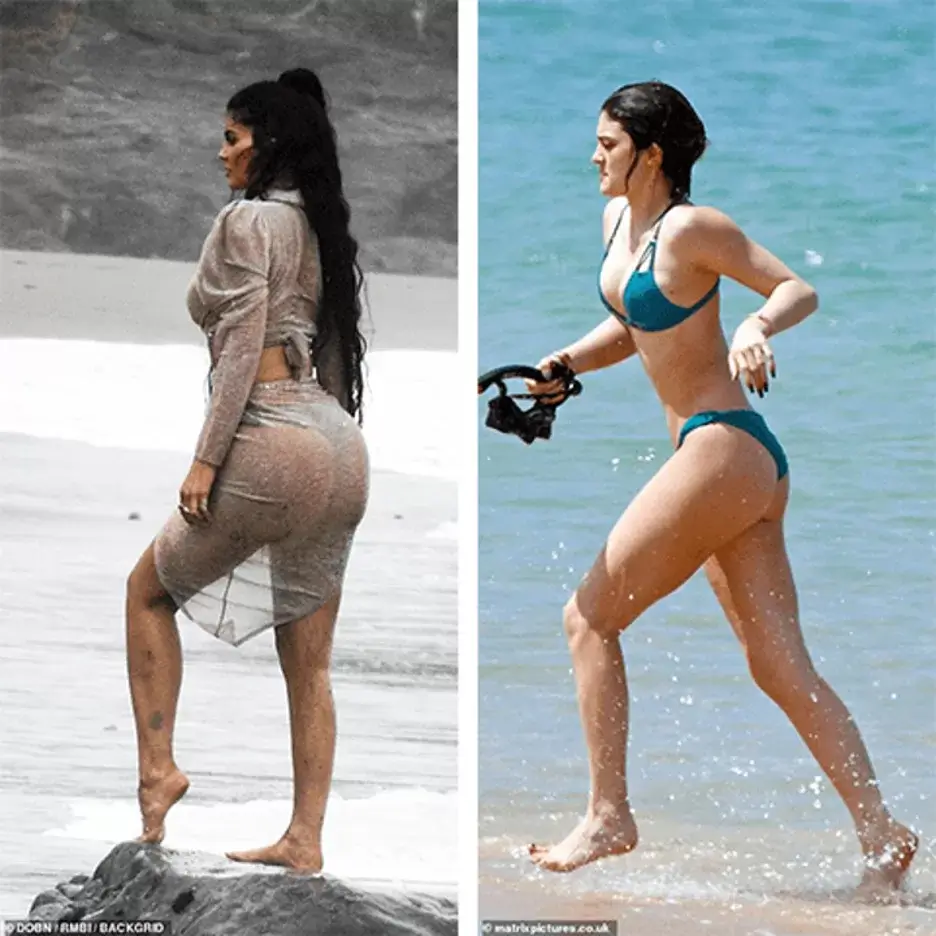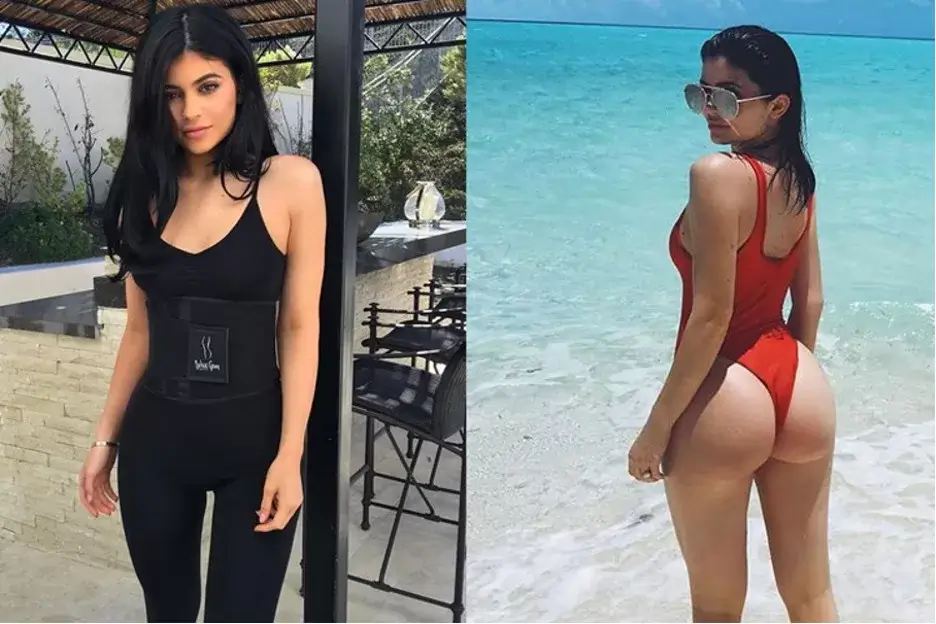 Small incisions are made in the liposuction areas during a Brazilian Butt Lift to insert a thin tube called a cannula. This cannula is used to suck extra fat from the body. Following the collection of the fat, it is purified. The purified fat is then carefully injected into various layers and places of the buttocks, giving in a fuller and more proportionate appearance. Because surgery uses the patient's fat, the Brazilian Butt Lift produces a more natural result than implants. It is critical to meet with a trained plastic surgeon who can assess eligibility, discuss expectations, and potential dangers, and lead individuals through the recovery process to achieve the best outcomes and safety.