Gastric Sleeve (Bariatric Surgery) Before & After
Gastric Sleeve (Bariatric Surgery) in Turkey
Gastric Sleeve Turkey is emerging as a top destination for individuals seeking a comprehensive and affordable solution to obesity. The country's advanced healthcare facilities and highly trained bariatric surgeons have combined to offer a medical package that caters to patients from all walks of life. In this article, we delve into the intricacies of the gastric sleeve procedure in Turkey and what it entails for you as a patient.
What Is Gastric Sleeve (Bariatric Surgery)?
Gastric sleeve, also referred to as sleeve gastrectomy, is a weight loss surgery in Turkey and worldwide. It limits the amount of food you can eat by making your stomach smaller. To achieve this, a significant portion of the stomach is removed, leaving a smaller, sleeve-like shape. The procedure is considered effective in treating obesity and can also help alleviate related conditions like high blood pressure and sleep apnea.
How Much Is Gastric Sleeve (Bariatric) Surgery Cost in Turkey?
Gastric sleeve costs in Turkey are generally less costly than in many other countries, which is one of the reasons why many people travel to Turkey for the procedure. The surgery cost varies depending on factors like the hospital, the surgeon's expertise, and the severity of the patient's case. However, The gastric sleeve in Turkey can cost be significantly less, including the hospital stay and the stay in Turkey itself. You can discuss the gastric sleeve Turkey payment plan with your surgeon.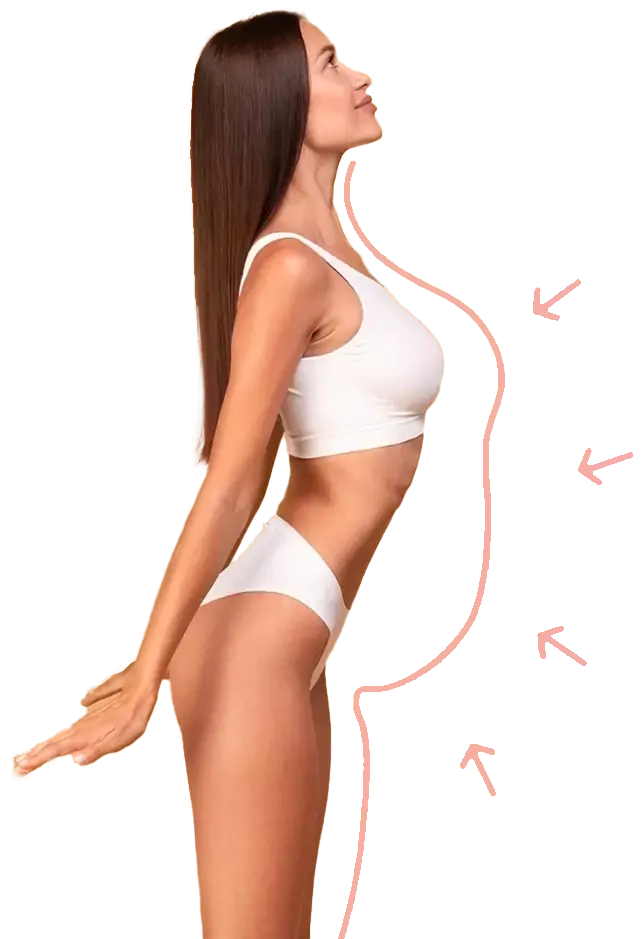 Gastric Sleeve Procedures
Gastric sleeve surgery in Turkey begins with pre-surgery tests and consultations to ensure you are a good candidate for the procedure. Once cleared, you will be prepared for surgery. To access the stomach during the procedure, the surgeon will make a series of small incisions in your abdomen. The surgery usually takes about 2-3 hours, after which you will be closely monitored during recovery.

Types Of Gastric Sleeve Surgery
Three bariatric surgeries are primarily performed in Turkey: Gastric sleeve, gastric band, and gastric bypass. Each has its benefits and risks, but the gastric sleeve procedure is the most commonly performed due to its high success rates and fewer complications. In addition, endoscopic sleeve gastroplasty in Turkey is another brand-new technique.

Gastric Sleeve Turkey Package
The gastric sleeve Turkey package usually includes the cost of a gastric sleeve in Turkey, hospital fees, surgeon's fees, and sometimes even accommodation and transportation within the country. Some clinics may also offer a gastric sleeve Turkey all-inclusive package that takes care of everything from pre-operative tests to post-operative care.
Am I a Good Candidate for Gastric Sleeve Surgery?
While the results of gastric sleeve surgery can be life-changing, not everyone is a good candidate. Ideal candidates are typically severely overweight or obese and have failed to lose weight through conventional means. Other factors, such as obesity-related health conditions and the willingness to make lifestyle changes post-surgery, are also considered.
What Are the Risks of Gastric Sleeve Surgery in Turkey?
Despite the fact gastric sleeve surgery in Turkey has a high success rate, there are still some risks involved. Bleeding, infection, and nutritional deficiencies are potential complications. Additionally, side effects such as nausea and vomiting may occur immediately after the surgery. However, choosing an experienced bariatric surgeon in Turkey can reduce the risk of complications.
During the Gastric Sleeve Surgery
The surgery involves shaping your stomach into a tiny, sleeve-like shape. This procedure limits the amount of food you can eat, making you feel full faster and thus aiding in weight loss. It is typically performed laparoscopically, which involves making small incisions and using specialized tools, resulting in less post-operative pain and faster recovery time.
Deciding to undergo gastric sleeve surgery in Turkey is a significant decision that can improve your life. With affordable gastric sleeve Turkey prices, gastric sleeve Turkey all-inclusive packages, and the presence of experienced bariatric surgeons in Turkey, it provides an ideal setting for this transformative journey. However, it is essential to understand all aspects of the procedure, including the associated risks and necessary lifestyle changes. While the price of gastric sleeve surgery in Turkey may be attractive, remember that the choice to have bariatric surgery should never be based on cost alone. Quality care, surgical expertise, and post-operative support are equally, if not more, critical. You can choose to have gastric sleeve surgery in Turkey after carefully weighing all of these factors.
Frequently Asked Questions about Gastric Sleeve İstanbul