Beard and Mustache Transplant in Turkey
In a world where beard transplants are becoming an increasingly popular choice for those who desire a fuller facial hair aesthetic, Turkey is leading with its high-quality, affordable services. It is about embracing a new, confident you rather than just improving your appearance. A beard transplant in Turkey allows you to enhance your physical appearance while immersing yourself in a culturally rich, friendly, and captivating environment.
What's Beard and Mustache Transplant?
A beard transplant is a hair transplant on a beard, and a surgical procedure where hair is taken from one part of the body and transplanted onto the beard area. Like a mustache transplant, the operation aims to fill areas of sparsity or create a fuller, more robust beard or mustache. Beard transplant FUE (Follicular Unit Extraction) is a standard method utilized, known for its precision and minimally invasive approach.
Mustache & Beard Transplant Journey in Turkey Istanbul
Your beard transplant journey in Istanbul, Turkey, starts with a consultation about your desired outcome and medical history. Then the procedure is carried out in a state-of-the-art clinic by experienced surgeons. A journey for a beard transplant in Istanbul is a medical journey and an opportunity to explore the stunning historical and cultural city. So, while enhancing your appearance, you also enrich your life experiences.
Mustache & Beard Transplant Cost in Turkey Istanbul
The beard transplant cost in Turkey is lower compared to other countries. This is due to the country's lower cost of living and operational expenses, without compromising quality or expertise. On average, the price of a beard transplant in Turkey varies based on the complexity of the procedure and the number of grafts needed. Similarly, the mustache transplant cost follows the same pricing trend. The exact beard and mustache transplant cost can be obtained after consultation with the surgeon.
In conclusion, a beard and mustache transplant in Turkey offers a budget-friendly and effective solution for individuals seeking to enhance their facial hair. With advanced techniques, experienced surgeons, and an impressive success rate, it is no surprise that Turkey is a go-to destination for this transformative procedure. Furthermore, it offers an opportunity to embark on a captivating journey to a culturally rich nation.
Undeniably, a beard and mustache transplant can significantly improve one's appearance and boost self-confidence. It is not just about the aesthetic outcome but also the life-changing experience accompanying this journey. So, if you have been considering a beard or mustache transplant, Turkey might just be your destination.
Beard Transplant & Mustache Transplant Healing Time
While every surgical procedure has some risks, the beard transplant side effects are typically minimal. You may experience some swelling, redness, or itching after the surgery, but these symptoms subside after a few days. Following the post-operative care guidelines can help alleviate these side effects and ensure a smooth beard transplant recovery.
Beard Transplant Side Effects
In the Sapphire Method, the use of sapphire blades is integral. Sapphire blades are sharper and smoother than traditional steel blades, allowing for more precise incisions. This minimizes tissue damage and reduces the risk of inflammation and infection during recovery.
Beard Transplant Success Rate
The beard transplant success rate is relatively high, with most patients experiencing significant improvement in their beard density and coverage. However, success depends largely on following the post-operative care guidelines and maintaining a healthy lifestyle.
How Do Beard Transplant & Mustache Transplant Work?
A beard transplant surgery begins with extracting hair follicles, typically from the back of the head. These follicles are then transplanted to the beard or mustache area. Similarly, a mustache transplant follows the same process. This transplantation process ensures that the new hair growth matches the existing hair, creating a natural-looking outcome.
Is Beard & Mustache Transplant Safe?
Yes, when performed by a qualified and experienced surgeon, a beard and mustache transplant is generally safe with minimal risk of complications.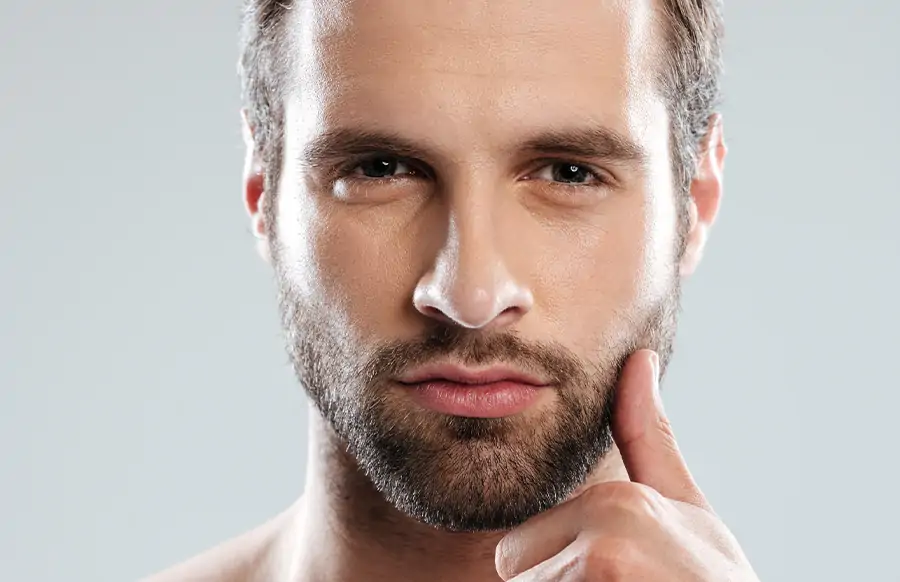 Is Beard & Mustache Transplant Permanent?
Typically, the results of a beard and mustache transplant are permanent, as the transplanted hair follicles continue to grow hair throughout the individual's lifetime.
Frequently Asked Questions About Beard and Mustache Transplant in Turkey